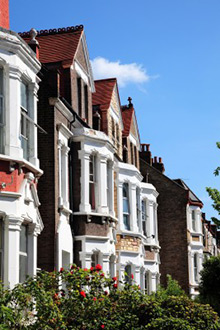 Residential Broadband
Utilising the power of wireless rooftop technology, Legend Telecom can offer a top of the line broadband service to housing, both independent occupants and large groupings of flats and accommodations, along with high speed connectivity toward rural destinations usually forgotten and neglected by the mainstream ISP companies.
Here's a few benefits to choosing Legend Telecom
•

No Phone line required – Your building is fitted with wireless throughout. Connecting is the same as if you were at a coffee shop.

•

30 day PAYG payment terms – no contracts.

•

Local Support – With our technicians located in Bradford, we're never too far away if a major fault arises.

•

Each person pays for their own connection, and each person's speed is unaffected by other users in the house. No more arguing over who is paying, or who is slowing the internet down.

•

Guaranteed speeds – all day every day. We do not use the 'up to' clause like most other ISPs. The speeds we promise are the speeds you get.

•

Unlimited Downloads – download away, we won't ever limit or stop you.

•

No restrictions during peak times – we do not throttle traffic at all, so no matter when you feel like surfing, the speed and bandwidth will be there.

•

Every system is professionally designed to ensure the best internet experience possible.

•

No Credit Checks.
---
What The Tenants Need to Know
Welcome to a new age of "Wireless Fibre" technology built for your home, without the need for those ghastly cables and road works required to install broadband into your property. Using our widely built network of wireless transmitters, Legend Telecom can offer you superfast speeds and a reliable connection through the air, using nothing more than a single, roof mounted dish and a cable into the building.
A problem which persists in most residential contracts offered by major ISP's, typically fall on the user signing a 12 month contract that binds them into their connection and requires absurd fees to be paid, if they cancel early. Legend Telecom doesn't work in the same way, instead offering rolling, monthly payments with no cancellation fee when a tenant wishes to move out, making our connection more convenient and affordable for all.
Reliable, Wireless Internet
As an independent provider, Legend Telecom doesn't rely on using pre-laid, used cables provided by large companies such as BT & Virgin. Instead, we provide a wireless web of connectivity via state-of-the-art wireless transmitters and receivers erected upon each property's rooftops, utilizing the air to give you fibre level speeds without the sea of fibre-optic cables, or unreliable slowness usually given by copper-based phone lines.
Upgrades
Are you looking for an upgrade? Not happy with the chosen speeds and looking for a faster connection to deal with the intense work/leisure needs. We can provide a faster package for you, for only a small extra cost and the upgrade is instant. Please go to "Manage my Account" and follow the instructions, if the pre-determined speeds don't hold up to your needs and demands.
---
What The Landlords Need To Know
Internet in shared houses can be arranged by the landlord, or the tenants themselves. If it's left to the tenants, they'll have to take a package designed for use in a family home, paying for line rental and a phone they likely won't use whilst sharing one connection speed that rarely reaches what the ISP claims. All it takes is one tenant downloading a few movies or games and suddenly the internet speed is rock bottom for the rest of the household. If the landlord provides the internet, they'll be the one fielding all the calls when it isn't working – not ideal!
the answer to these problems? An internet package from Legend Telecom. With the connection speeds built per user, rather than per household. This means each user will get the guaranteed speeds without anyone having the ability to hog the whole bandwidth by downloading their favourite movies, leaving everyone happy and satisfied.
Knowing that our connections don't require a phoneline to operate, you can be rest assured that prices will not reach budget breaking levels and if there's a phoneline outage, your connection will not be affected.
For payment, the two following options are available:
•

Users are given Truspeed accounts that they pay for directly on a monthly basis.

•

The Landlord pays for each account in bulk and adds the charge to the rent.
---
Support
Do you have a question? An inquiry about our services? Possibly a problem in regards to your connection? Then give Legend Telecom a call on 01274 288222 between the hours of 9am and 5pm, Monday to Friday and our staff will be happy to help you. You can also contact us via email, at support@legendtelecom.co.uk and our staff will get back to you as soon as possible.