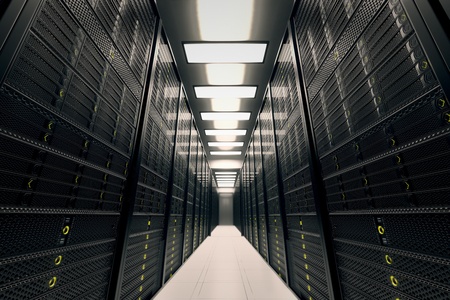 Servers are a great, necessary asset to most, if not all companies. They're the backbone to a company's structure and offer a wide variety of services to better the efficiency of a company through their data bases and digital information. However, servers typically need to have their own dedicated space with technicians on hand at all times, to monitor and maintain the server, along with the added strain of providing a strong internet connection to ensure the quickest transfer speeds between the server and a company's computers.
This is where we come in. Legend Telecom can offer you a solution that offers flexibility in our services, while you only pay for what is used. Not only that, but with our local technicians, we're always on hand to keep your servers up to date and running smoothly.
Why Colocation?
Colocation, or most notably known as Server Colo, is the optimal solution for server hosting needs. This solution allows us to host your physical server within our data centre, with your hardware and configuration used. All we give, is the needed server rack space and a dedicated, high speed connection to the internet, without the need to worry that the server's use could potentially fill and saturate your own personal connection.
Now that most businesses are moving over to dedicated, hosted platforms of Desktops and Applications, it is important that people working on site, along with the potential of others working from home, can all use a company's network, without the chance of bottle-necks occurring from their server taking up the set bandwidth. The Solution? Server Colocation.
Support
Do you have a question? An inquiry about our services? Then give Legend Telecom a call on 01274 288222 between the hours of 9am and 5pm, Monday to Friday and our staff will be happy to help you. You can also contact us via email, at support@legendtelecom.co.uk and our staff will get back to you as soon as possible.