We have taken great care in designing our core network to allow maximum flexibility/stability for our business and residential customers. This document is to illustrate some of the standards we adhere to.
This document will cover the following:
Network Monitoring – Core Network
Contention Planning – Peak time speeds
Speed Measurements (Demarcation / Customer Measurements)
Network Uptime (Core vs Customer) (99.9%)
Fault Management Procedures
Support Procedures (How customer report issues) In and Out of Business Hours
Network Monitoring
We monitor all parts of our core and edge network using proprietary software. Monitoring includes but not limited to:
Sending an ICMP Ping request at a maximum of every 30 seconds to core infrastructure and customer endpoints.
Availability check of running services such as SSH, Web: WWW, FTP on customer connected equipment where this has been agreed in advance.
Monitoring the availability of the internal monitoring server from an external off-net location.
In brief, We monitor all customer connections 24/7/365 for failures and where appropriate, escalate outages for investigation using our in-house NOC team and on-call engineers. Logs are available to our 2nd line technical support to help diagnose any issues.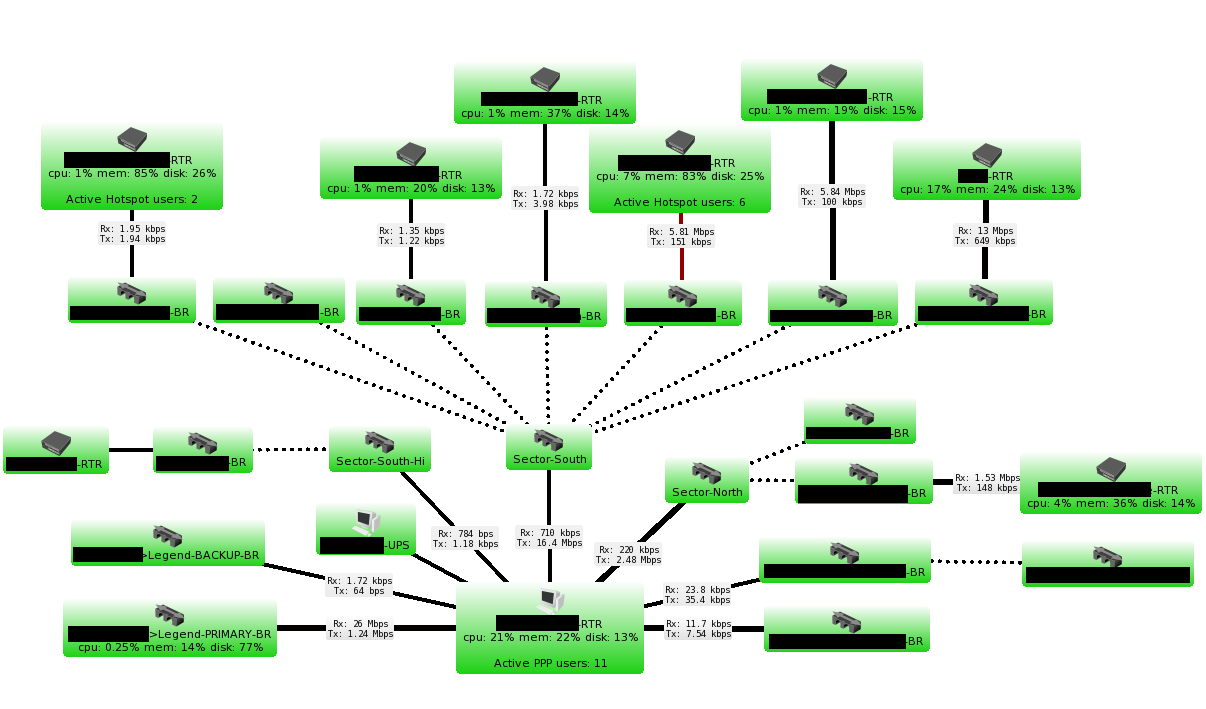 Contention Planning
We design our networks to take into account the likely customer numbers from both residential and business properties. We then setup a maximum limit of customers that can be connected through this section of the core network. Once a section of the core network or infrastructure becomes 60% utilized, we look at solutions for upgrading the equipment.
Through our monitoring systems, one aspect we monitor is capacity and look to spot any heavy load areas prior to customers experiencing any issues. For business SLA & Private Link customers contention is defined via the SLA agreement with the customer.
Speed Measurement
During installation and prior to handover, One of our engineers will use a company device to run a speed test against a public speed test server run by speedtest.net. For the installation to be signed off as complete, the speed indicated by the test must be no less than 98% of the speed purchased. For customer faults, We only accept submissions tested against recognised speedtest.net servers and the testing device must be directly connected to the supplied router. During the test, The connection must be idle with all other devices disconnected to prevent a abnormally low reading due to usage by other devices.
Network Uptime
We continually monitor through monitoring systems core network uptime and availability. This includes all routers, nodes and network switches across our network. We take great care to ensure that at critical locations there is no single point of failure. For any impacting events on network uptime, we complete an RFO (Reason for Outage) document for each event. This document is then reviewed and any improvements that are required are actioned.
Fault Management Procedures
We have a set procedure for dealing with network issues, within the procedure different types of faults are defined. For example, an issue with a repeater site would be treated with greater urgency / response than a residential customer. We have a system in place to monitor the progress of faults and the conclusion of each fault. This is then available to all members of the team, to ensure that any improvements that could be made are implemented.
Requesting Support
If you believe your broadband is in fault, We MUST be notified at the earliest optionality to investigate. Most issues we encounter are customer side issues where our monitoring system does not reach. Support can be contacted by phoning 01274 288 222 during office hours or emailing support@legendtelecom.co.uk Business customers should contact the number given on their SLA documentation if they are entitled to enhanced response levels.