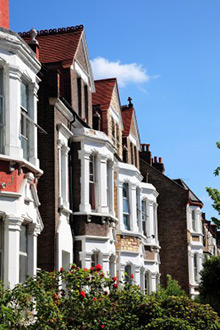 Broadband has become a bare essential and necessity for the lives of many people and as such, we at Legend Telecom, have designed multiple connectivity solutions for your home. Please find the details below.
---
Pre-Enabled Buildings
With our strong network around the Bradford area, there are properties pre-enabled with a Legend connection. If your building is pre-enabled, all you need to do is contact us and we'll provide a router and your own unique, dedicated connection.
HMO (Housing of Multiple Occupancy)
HMO connections are typical designed for multi-occupancy housing, such as tower blocks consisting of numerous flats. These are designed around a central, communal WiFi connection that each tenant can connect to and are paid for by each individual tenant.
DSL Broadband
Not all homes can be connected through our specialist wireless network. This is okay, as we can provide connectivity through various DSL means and still give you the speeds you desire. These solutions include ADSL(24Mbps Down/1.3 Mbps Up), FTTC(40 Mbps Down/10 Mbps Up), FTTC+(80 Mbps Down/20 Mbps Up) and in some cases G-Fast(330 Mbps Down/30 Mbps Up).
---
Landlord-Owned Buildings
If you're a Landlord and are looking to enable your property with internet, we can connect it with ease. There are two ways in which a connection can be established in your property. The first exists within a communal based WiFi system, with tenants being able to connect to the network through issued login credentials and at their leisure.
An alternative way which a connection can be designed is through dedicated routers within each room, however this option can be far more expensive to install, through both the equipment required and the engineering time needed to fit everything.
For payment, the two following options are available:
Users are given their own individual accounts that they pay for directly on a monthly basis.
The Landlord pays for each account in bulk and adds the charge to the rent.
All of these types of connection should be available to you and you can find out more by sending an email to support@legendtelecom.co.uk or give us a call on 01274288222.
---
Support
Do you have a question? An inquiry about our services? Possibly a problem in regards to your connection? Then give Legend Telecom a call on 01274 288222 between the hours of 9am and 5pm, Monday to Friday and our staff will be happy to help you. You can also contact us via email, at support@legendtelecom.co.uk and our staff will get back to you as soon as possible.